June 27-29. 2017, POWER-GEN Europe and Renewable Energy World Europe was hosted in K?ln, the industrial center of Germany. The most scaled and professional event in power generation industry celebrated its 25 years' anniversary and brought its global influences on the most prestigious companies and organizations.
NGC is an international well-known enterprise, which seeks to expand global operations with the strategic positioning of "leading gearbox & drive technology solution provider worldwide", Committed to the core principle of customer satisfaction, NGC provides reliable, innovative and high efficient products. NGC is committed to providing a comprehensive service package for the total product life cycle, to provide reliability in technology and economy in products performance.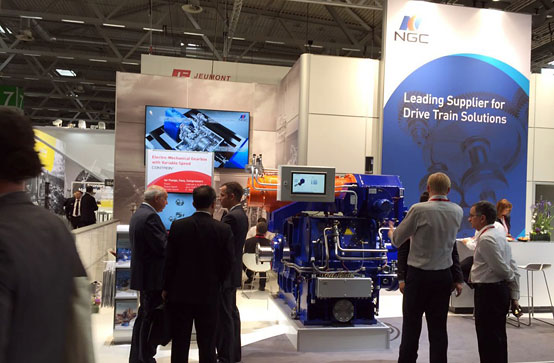 The new product CONTRON? – the electro-mechanical gearbox with variable speed – was exhibited in POWER-GEN. CONTRON? is a speed control system, which integrates mechanical and electrical techniques. It consists of inverter motor, frequency converter, planetary differential gear box and electric control systems. CONTRON? is based on the Power shunt principle of planetary differential gear system. It is a high power, high speed electro-drive gear speed control system, through combination of low power variable frequency drive motors (system rated power approximately 20%) with frequency drive motors. CONTRON? provides the basis for even more economical operation and energy efficiency.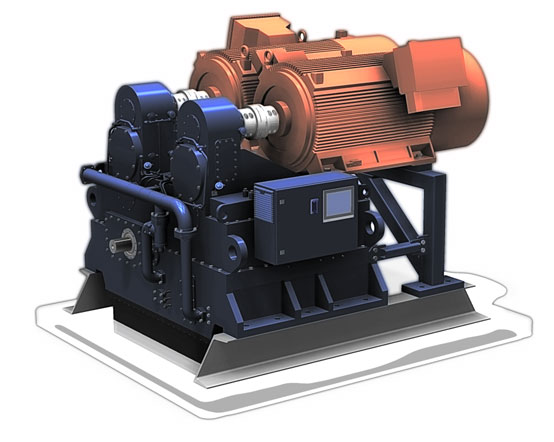 NGC CONTRON? – Electro-Mechanical Gearbox with Variable Speed
Easy to integrate and easy to operate. Especially for Retrofit-Applications of boiler feed pumps drive for power plant applications it fits into the footprint of hydraulic coupling or gear coupling and reduce the energy cost dramatically and safes environment because of CO2-reduction. CONTRON? is available for all drive train applications with variable speed for partial load operations of pumps, compressors and fans.
CONTRON? is the most efficient variable speed gearbox principle compared to all other systems on market.
The power for CONTRON? can be up to 25MW, speed 15000RPM, its application area ranges from Water Power Plant, Steel Mills, Power Plants, Refineries, to Oil & Gas Industry, supplemented by pumps, compressors, fans, etc.
Energy saving & emission reduction and renewable energy is a major trend ,in the future of the global energy system, energy efficiency is bound to become an important indicator for the drive devices, CONTRON? can perfectly apply to and meet this request. Compared to conventional solutions, CONTRON? achieves up to 95% in system efficiency (incl. main motor), more than 20%-30% in comparison with other standard solutions for variable speed applications, and 20% off in installation cost. For a 6MW boiler feed pump running in partial load operation CONTRON saves up to 3 million RMB/ 380K€ of energy cost each year, depending of operation points. For a 15MW boiler feed pump CONTRON saves up to 5.25 million RMB/665 K€ each year. CONTRON helps to make power cheaper and to run the power plant more profitable. This is important for the realization of new power plants, but also for maintenance of existing power plants. CONTRON saves daily operational cost as well as installation and maintenance cost.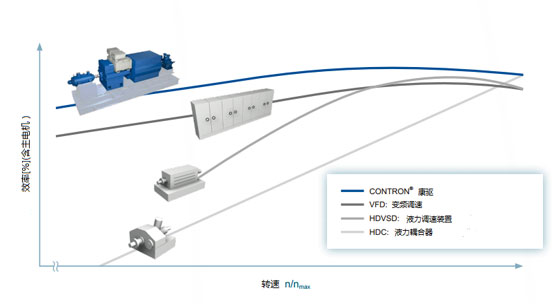 Levels of Efficiency (compared with other solutions):
Diagram shows the comparison of energy efficiency of CONTRON to all other on market available principles for variable drive applications.
Based on its leading position in energy industry, NGC set up new standard in Water Power Plant, Oil & Gas, etc. industry. If you are interested in cost reduction of power train solutions, please contact NGC, Nanjing High Accurate Drive Equipment Manufacturing Group Co. Ltd.